JCC Members Must be Logged in to see Member Pricing. Please click the person ICON above if you are a member.
Event details
Date
Venue
LF JCC
Title
Training Wheels
Description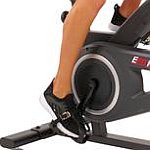 Third Saturday of Each Month
9:45-10:15 AM
Robert H. Jaffe Aerobics Studio
Lawrence Family JCC
This 30 minute beginning cycling class is perfect for learning the basics. Learn how to set up your bike, correct posture and terminology, hand positions, shoe recommendations, etc. You will come away with the confidence to go into any one of our cycling classes.
Instructor: Will Hansen
Space is limited. Registration is required.
Price: $15; JCC Member: Free